Quick Links
Not intended for climbing
Screw clip design for a secure fit
2"x1/2" inside dimensions
3/16" thick
Black powder coating
Made in the USA
Quick Links Details
Hang your signs and suspend your sign brackets through the use of these black powder coated Quick Links. Each link measures 2" long and is 3/16" thick. Quickly connect your custom aluminum signs with the links through the use of the threaded barrel nut. The threaded nut screws tight to close off the neck opening and provide tamper resistance. Use in conjunction with cables, chains, tie down brackets, eye bolts and much more.
Our Quick Links are designed for permanent or temporary connections to aluminum signs and vinyl banners. Quick Links should be used with chain or other items with equal or lower working load limits. Tools are not required for attachments, simply tighten shut.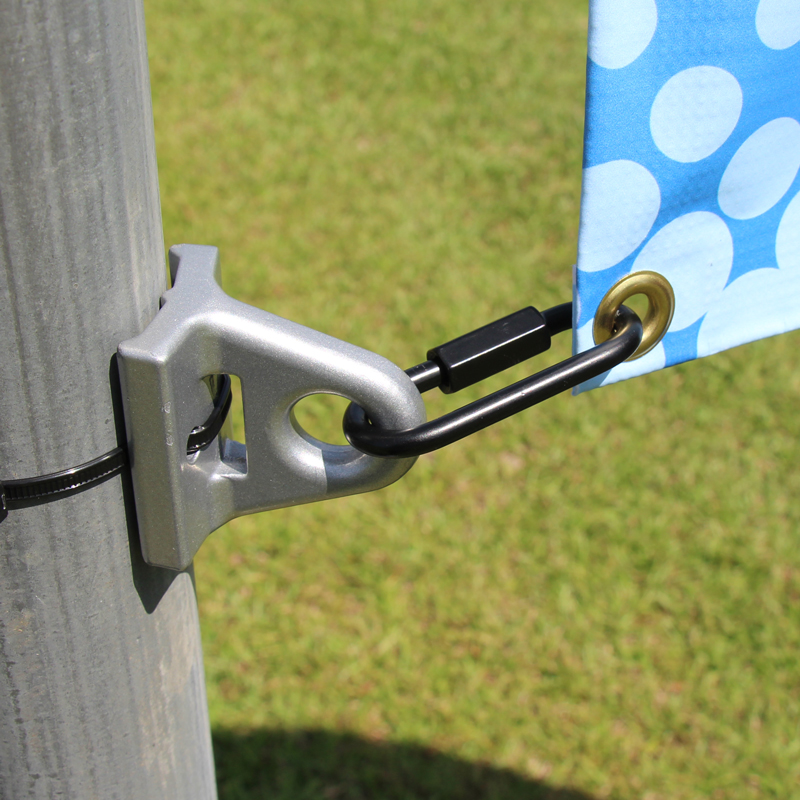 Quick Links reviews (0 Reviews)
Your feedback may help other customers make important decisions before placing an order. Many times in the past these customer reviews have provided feedback that we have never really thought of before.
0%

No Rating