Scroll Brackets
Metal scroll brackets for hanging decorative signs. These light duty sign hangers are made from twisted steel and wrought iron for a classy and professional look. Comes in 3 different sizes and are all finished with a black powder coating.
Stock color: Black
Finial style: Spear Point
Scroll Brackets Details
The traditional twisted steel Light Duty Scroll Bracket is a highly popular Metalcraft classic. This decorative wrought iron style light sign bracket is hand-crafted from a twisted steel rod, accented with classic flat bar scroll ironwork and topped off with a uniquely styled spear point finial. It's designed to handle light weight signs, such as steel and aluminum blanks, address signs and small business signs. This stylish swinging sign bracket complements architecture found in historic districts and also doubles well as a home or garden sign.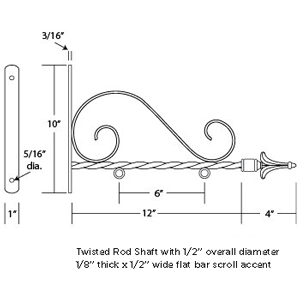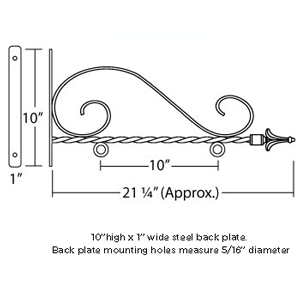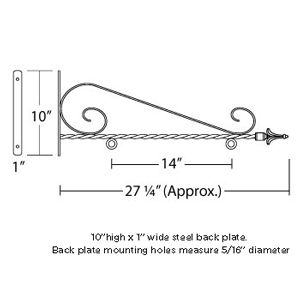 Scroll Brackets reviews (0 Reviews)
Your feedback may help other customers make important decisions before placing an order. Many times in the past these customer reviews have provided feedback that we have never really thought of before.
0%

No Rating