1st Time Visitor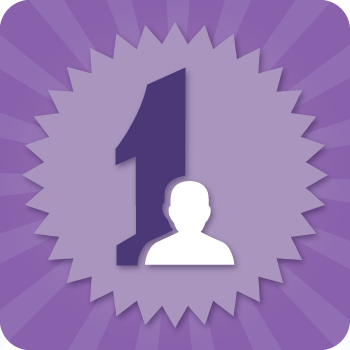 Thank you for your interest in StickyLife.com and our customizable products.
Introduction
StickyLife.com is an online tool for designing and making your own personalized gifts and customizable products for yourself, your friends, or your business.
Background / History
We went live in the summer of 2009 and have enjoyed the process and look forward to the future. StickyLife.com was created as a way to help people like you who may be looking for small quantity orders of custom window stickers and other customizable products.
All of our products (except our temporary tattoos) can be ordered in quantities of one or two. We specialize in small quantity orders of customizable gifts. We found a need that wasn't being met on the Internet and are working hard to provide everyone with the freedom of self-expression through personalized gifts and other creative, customizable products.
Our easy to use Design Tool allows you to add text, clip art images, or upload your own personal photos. We have thousands of possibilities and when you consider your creativity we have trillions of possibilities. In the end, the only thing that will really hold you back is your own imagination.
We live by our motto, "Think it, Stick it" because all of our products require you to stick them... weather you're sticking a magnet up on a locker or a decal on your computer. Life is full of ideas and voices that need to be heard. Use our products to make your own unique message that embodies your personality and helps you express yourself.
You can also use any of our products to make specialized gifts for your friends or your family. Everyone enjoys a personalized gift more than a store bought gift, because a custom gift requires thinking about the person you're making it for and they know you were really thinking about them.
Our products also work great for small businesses, bloggers, and podcasters. Help promote yourself and your small business with custom license plate frames or window decals about your business.
If you didn't find what you were looking for, please feel free to contact us and let us know what you were hoping to find. Perhaps we will be able to make your requests a future product.
Please check out our frequently asked questions if you have any questions. Give us a call if you want to tell us what's on your mind or if you couldn't find what you were looking for in our FAQs - were here to help you create the products you need and want. 1.800.356.8904