Slide In "H" Frame Top and Bottom Rider
Display your custom corrugated sign with this heavy duty outdoor frame. This yard sign is intended for outdoor use and can be staked into the ground. If you do not yet have a custom corrugated sign for your frame then consider designing and buying your own through our easy to use Design Tool.
Slide In "H" Frame Top and Bottom Rider Details
No hardware required. Corrugated sign slides in behind punched out scallops that securely hold the sign in place. Constructed of 3/4" angle iron. Black powder coat finish. 53" overall height. The frame supports 18"x24" corrugated signs in either the horizontal or vertical format, depending on selection. The riders for the top and bottom section measure 6" tall and either 18" or 24" wide; also depending on your selection. If this sign is not the right size or format for your needs please review our other outdoor signs.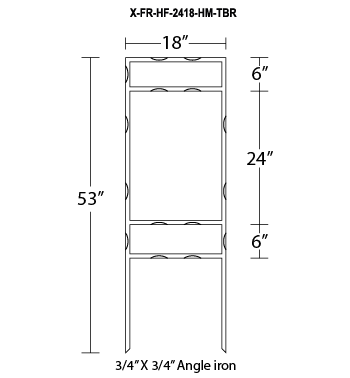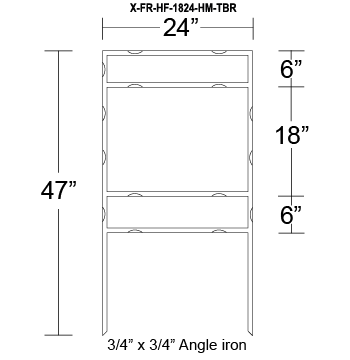 Slide In "H" Frame Top and Bottom Rider reviews (0 Reviews)
Your feedback may help other customers make important decisions before placing an order. Many times in the past these customer reviews have provided feedback that we have never really thought of before.
0%

No Rating