Christmas the 13th Circle Vinyl Decal
The weather outside is frightful, so you better not shout or cry!
Circle decals can be used for any general round shape that you may need. Great for smiley faces, no signs, and other round designs. Also known as Round Window Stickers.
Up to 5 years of indoor/outdoor durability
No Minimum Quantity Limits
Pricing is based on size and quantity. Make your selection above to see pricing.
Customize by adding text, personal photos or use our clip art options.
Great for car windows, doors, laptops, and other clean smooth surfaces.
2.5 mil thick vinyl with solvent based adhesive ideal for exterior application
Christmas the 13th Circle Vinyl Decal Details
December is a month full of happiness and cheer, fun and excitement--and occasionally, when the date calls for it, a little bit of chaos, mayhem, and murder. Especially when that date is the 13th day of the month, and it happens to fall on a Friday. Who doesn't love a jolly ol' Slasher monster, though, right? Whatever you do, don't get on the naughty list this year!
Design and buy your own custom circle decals for use on anything that has a clean and smooth surface. Our design tool will allow you to add text, search through our clip art and upload your own graphics. Each decal has an adhesive backing for exterior application. Choose from a variety of sizes and colors to get started. You can add text, search through clip art and upload your own images. Common uses of circle decals are for car windows, laptops lockers, notebooks, bedroom walls and doors and more. People use our circle decals for marketing and branding purposes to give away to their family, friends fans.
All of our custom decals are made right here in North Carolina.
Why did the circle lose his will to live? Because he was pointless! ba dum tss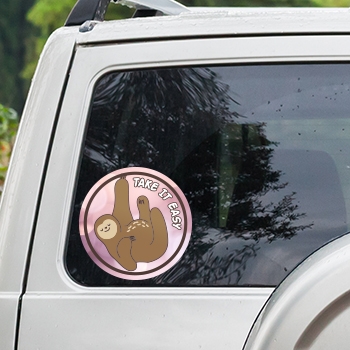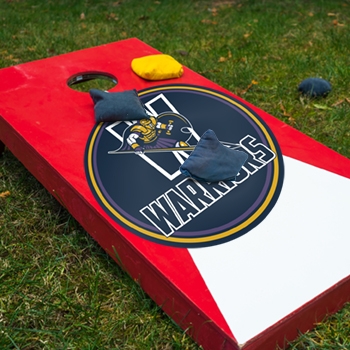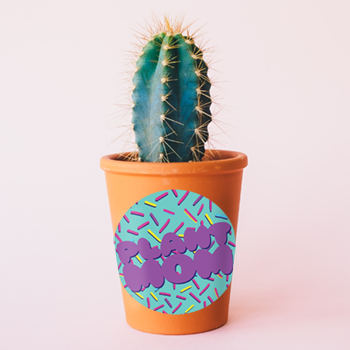 Christmas the 13th Circle Vinyl Decal reviews (0 Reviews)
Your feedback may help other customers make important decisions before placing an order. Many times in the past these customer reviews have provided feedback that we have never really thought of before.
0%

No Rating